Parents/Guardians of all 8th graders should register for their child's Individual Graduation Plan (IGP) conference by clicking on this link The IGP is a conference with the counselor, student, and parent/guardian to review high school course registration and future academic plans. IGP's are required by the State of South Carolina.
Laurens Middle School is a Title I school
Please watch our Title I Orientation video below and then give us any comments.
Tutor.com is a free resource offering students access to tutors 24 hours a day to help with specific questions. Follow the link for additional information and directions on how to sign-up.
Early Childhood School Registration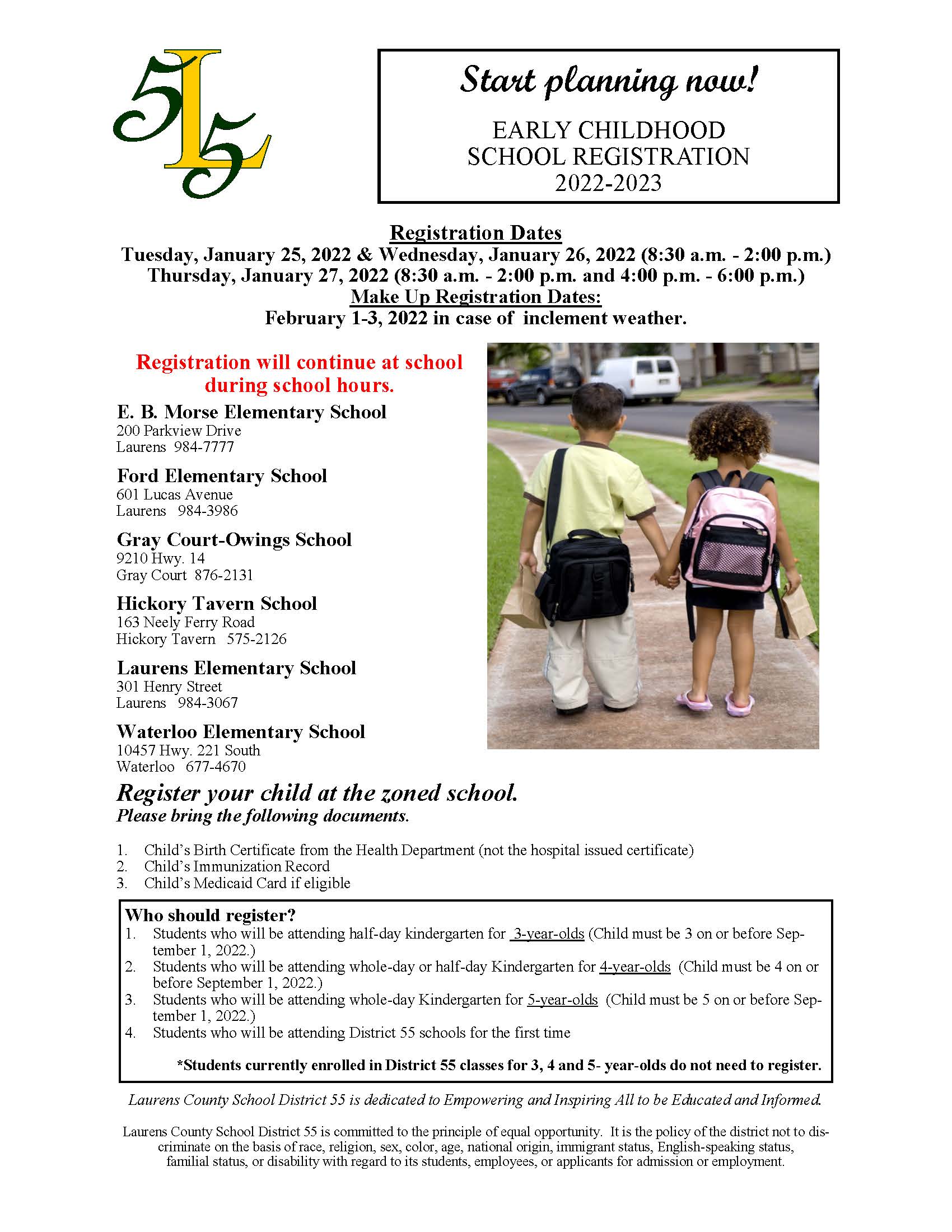 Registration for the 2022-2023 school year will begin on January 25, 2022.
January 27, 2022 - 6:00 p.m. - Virtual Event
Sorry, but there was nothing found. Please try different filters.